During the Victorian era, corsets were made for the hellish beauty standards; the pressing of the waist is as tight as the pressing norm against the female population.
However, these pieces turned into lesser evil. In the current times, the trend of corsets came back with one mission: give confidence to those women who need it. How? STAIL PH got you covered:
Harajuku-Victorian Style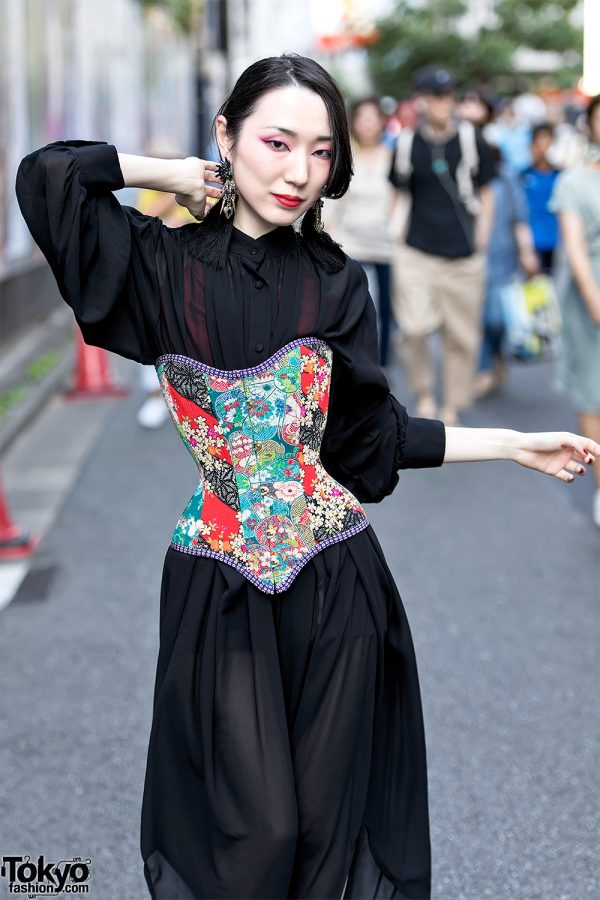 Like the original Victorian outfits, this style would require a long, fancy dress (if not a ball gown). Whether it is plain or patterned, putting such an accent would make your look go even more elegant. An overbust or underbust will both work on this one. Also, BLACKPINK's Lisa wore this look once and shocked everyone! You, too, without a doubt, will steal the stoplight once you wear this one.
Office Girl
For a more formal look, you may have a plain, loose long-sleeved polo underneath your corset. You can pair this with pants of your choice, but we suggest using a sheath or straight skirt for it. You may also use a corset underneath a suit for a more 'girl boss's aura.
Over a shirt

Seen worn by Kylie Jenner, this get-up is perfect for those who would wear a corset in a small hangout. You may use any type of shirt, but a white, oversized outfit remains superior!
With baggy jeans
If you ever feel like you want to carry the Y2K vibe while wearing your favorite corset, then it's okay to wear this one. Pair it with your baggy jeans and a huge coat, and you're good to go. Just see how Bella Hadid also rocked this outfit– well, it's Bella, though.
With a cut out sweater
You may have seen this weird long-sleeve before, but we guarantee that it is not as useless as most people thought it would be. If you're looking to wear a corset outside and still hoping to manage the cold weather, this look will be perfect! It was also seen sported by Bella Hadid before.